Wisdom Teeth Removal

Louisville, KY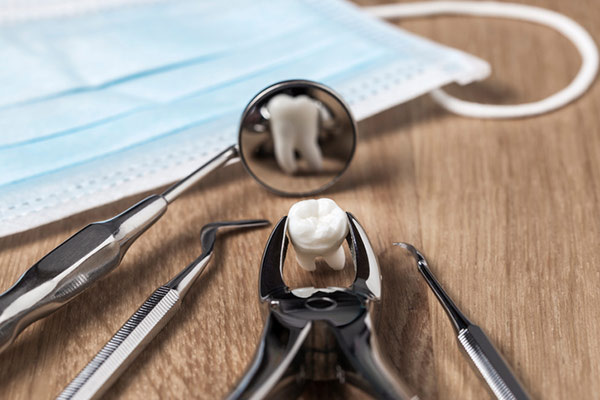 Tooth removal is nothing to be ashamed of. In fact, by the time you have reached adulthood, you are likely to have lost at least one tooth. Before you even reach the age of 21, a little less than 10% of you have lost at least one tooth. You usually lose teeth at this age due to tooth decay or because you had your wisdom teeth removed. When an adult reaches midlife, over 70% have lost a tooth because of tooth decay or gum disease, as well as accidents and injuries.

Sometimes, Americans have lost over 10 teeth before they are 50 years old. By the time they are 75, over 25% of Americans have lost all of their teeth, so they have dentures or implants. While these statistics aren't surprising, no one wants to lose all of their teeth. Sometimes, tooth removal is necessary to save other teeth. Or in the case of wisdom tooth removal, to prevent infection or crowding of neighboring teeth. If you aren't sure why teeth get removed, or how the process works, let United Smile Centres talk to you about tooth removal.


Why Do Teeth Have to Be Removed?

We have to remove teeth for several reasons. Sometimes we have to remove one, or more than one, of your teeth because of an injury or an accident. When you have an injury, your tooth can be broken all the way down to the gumline. We have to remove what remains of the tooth because if we don't, you run the risk of infection.

Once one tooth is infected, it is more likely other teeth will be involved as well. We also sometimes have to remove teeth because we have to make room for your adult teeth in your overcrowded mouth. This is often the case for wisdom tooth removal. We may have to pull baby teeth or even your permanent teeth because we have to make room for new teeth. Wisdom teeth also have to be removed because they can get impacted - which means they can be infected. Impacted wisdom teeth can cause headaches or mouth issues and pain.

We might also have to remove a tooth because of tooth decay or gum disease. When teeth are too damaged by bacteria and decay, we have no choice but to remove it. We can try to save it with a filling or a crown, but if it can't be saved, we have no choice but to remove it to prevent more infection.


How Does Tooth Removal Work?

There is a process for removing teeth. First, we have to check that you are healthy and what kinds of medications you are taking. Depending on the medications you use, or your health, we may need to have a different procedure for tooth removal. Sometimes, you have to take additional medications as well.

Once we have done your health checks, we numb the general area around the tooth we need to remove, so you don't feel any pain. We might also give you medication to relax you. We then loosen your tooth with a dental tool and remove it. If your tooth has broken off or if it is in your gum line, which means it hasn't erupted, we may have to make an incision into your gum line. More in-depth tooth removals, such as wisdom teeth, require dental sedation for the procedure.

Do you have questions about tooth extractions? If so, give United Smile Centres a call at (502) 899-3000.