NobelPearl™ Implants

Louisville, KY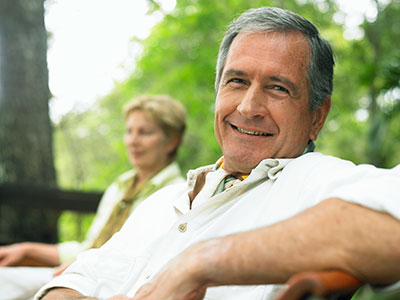 In recent years, there have been great strides in dental implant treatment. At United Smile Centres, we offer several dental implant solutions for patients with missing teeth. Our cutting-edge materials and equipment provide the safest and most effective results. Implant screws, the anchors of your restoration, can now be fabricated using non-metal materials such as zirconia. We use a name-brand product, NobelPearl implants because they have become synonymous with excellence.


What Are NobelPearl Implants?

A NobelPearl implant is a 100% metal-free implant solution that provides a new alternative to titanium. The implant is broken down into two ceramic pieces that screw into each other and provide a more natural aesthetic. Titanium implant screws have a habit of showing through the bottom of the restoration. If you want a more aesthetically pleasing option, we highly recommend Nobel Pearl implants.

During a minor surgery, our doctors will make a small incision into the gum tissue to expose the underlying bone. Next, the implant will be deeply embedded into the jawbone. When the procedure is complete, we will suture the incision.

NobelPearl implants, much like titanium ones, can fuse with living bone. This process is known as osseointegration and can take upwards of six months. Once osseointegration is complete, we can place the ceramic abutment, or support structure, which links the implant screw to the restoration. A carbon fiber screw, known as the Inter-X internal connection, will provide additional support for the screw and abutment. This connector is specifically designed for ceramic implants.

After the abutment is in place, we will take an impression. Our laboratory technicians will use this impression to fabricate your final restoration, also made from ceramic. By the end of the process, you will have a durable and aesthetically-pleasing tooth replacement. Your restoration should be virtually indistinguishable from your natural teeth.


The Benefits of NobelPearl Implants

Your NobelPearl implant restoration will look and feel like your real teeth. You will also be able to treat it like your real teeth, with regular brushing and flossing. While it is true that ceramic does not stain, it is still suitable to the same stresses as your natural teeth. Proper care and maintenance will help ensure that your restoration lasts for many years!

Non-metal implants like NobelPearl are biocompatible, making them ideal for soft-tissue attachment and low inflammatory response. They have also demonstrated a low plaque affinity and a high resistance rate to corrosion. NobelPearl implants are also ideal for patients with sensitivities or allergies to the metals commonly used in implant treatment.


Schedule Your Appointment

To learn more about the wonderful benefits of NobelPearl implants, call (502) 899-3000 and schedule your appointment!