Mouth-Body Connection

Louisville, KY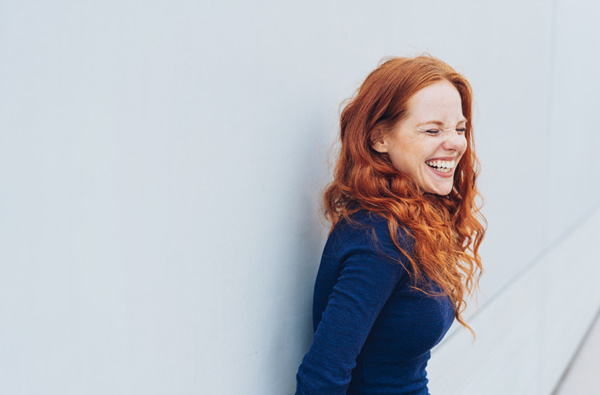 A lot of people do not visit the dentist because they have deeply-ingrained misconceptions that the visit could lead to pain. However, not only is a dental appointment virtually painless, it is extremely important for our oral health as well as for our overall health.

Research has now proven that there is a strong connection between periodontal diseases and chronic conditions such as cardiovascular diseases, diabetes, and osteoporosis.


What is the Mouth-Body Connection?

Our mouth is teeming with bacteria. Typically, good oral hygiene and our body's natural defense system can prevent the bacteria from spreading. However, without proper oral care, oral bacteria can proliferate and cause severe infection.

Periodontal disease is the inflammation of gums and infection below the gum line. This infection can spread to different parts of our body and can lead to many different types of health issues.

People who suffer from dry mouth are also more susceptible to gum disease. Saliva plays an important role in washing away food and neutralizing acid produced by bacteria in the mouth that can cause infection. However, certain medications like antidepressants, decongestants, painkillers, and antihistamines can restrict the saliva flow, leading to higher risk of infection.

Studies show that bacteria and the inflammation associated with periodontal disease might play a role in certain diseases, including chronic autoimmune diseases, like HIV/AIDS and diabetes. As these diseases lower the body's fight mechanism against disease, they can make oral health issues much more severe.


Medical Risk Factors of Oral Health

Aside from oral hygiene and certain medications, there are other conditions that can also affect the oral health of your mouth:


| | |
| --- | --- |
| • | Diabetes: Since diabetes damages your immune system, it can put your gum at risk of periodontal infection. Research shows that people with gum disease also have a harder time regulating their blood sugar level. To keep diabetes in check, it is important to have good oral hygiene. |
| • | Osteoporosis: This bone disease is also associated with loss of periodontal bone and teeth. Additionally, drugs that are used to treat osteoporosis also carry a small risk of damaging the bones in your jaw. |
| • | Alzheimer's Disease: If your oral health is worsening, it may also be a sign that a neurodegenerative disease, like Alzheimer's, is worsening. |

Some other conditions that have been linked to your oral health include HIV/AIDS, rheumatoid arthritis, eating disorders, Sjogren syndrome, and cancer.


What Conditions Can Be Linked To Oral Disease?

Your oral health may result in certain diseases including:


| | |
| --- | --- |
| • | Cardiovascular Disease: Although the connection is not entirely understood, research suggests that oral infection can result in clogged arteries and stroke. Additionally, bacteria from the mouth may spread through the bloodstream and attach to certain areas of your heart, causing endocarditis, or infection of the inner linings of your heart valves. |
| • | Pneumonia: Bacteria in the bloodstream can also travel to your lungs resulting in diseases like pneumonia and other pulmonary and respiratory conditions. |
| • | Pregnancy Complications: Research also indicates that women who neglect to take care of their oral health during pregnancy may experience premature birth and their baby may have low birth weight. |
Periodontal Maintenance Can Prevent Reoccurrence of Periodontal Disease

Periodontitis is a chronic disease and does not have any cure. However, with proper oral care, it may be controlled. our doctors and at United Smile Centres strongly recommend that if you suffer from periodontal disease, you should schedule a periodontal appointment every two to four months.

This interval has not been randomly chosen. Instead, it is based on evidence that suggests that periodontal disease can reoccur two to three months after treatment and can cause breakdown of the soft tissue and bones of the mouth.

Therefore, periodontal maintenance appointments need to be more frequent and more in-depth than appointments for simple prophylaxis cleaning.

Research has shown that people who undergo periodontal treatment but neglect to come to their periodontal maintenance appointments at proper intervals have a double or triple risk of damaging their teeth, necessitating extractions, than those who follow regular maintenance.

If you suspect you have periodontal disease, schedule an appointment with us by calling (502) 899-3000 today. Bear in mind that periodontal disease is a chronic condition and periodontal maintenance is the only non-aggressive, minimally aggressive way to control the disease. If you delay in getting the right treatment, you may end up losing your teeth.