Locators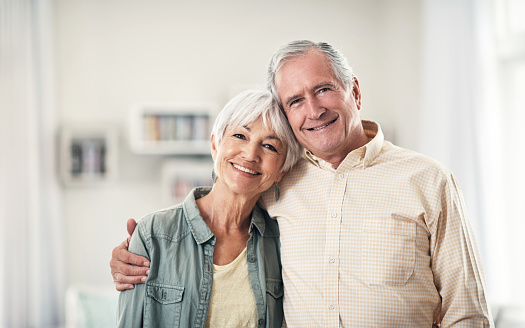 At United Smile Centres, we offer several full-arch restorations to restore the aesthetics and function of your smile. Some of these restorations are supported by dental implants, while others simple rest on the gum and bone tissues. If you already have dentures, dental implants can be used to lock your restoration into place. These are known as overdentures.


What Are Locators?

A dental implant typically consists of three parts, the implant screw, an attachment mechanism, and the restoration. There are many different types of attachment mechanisms that link the overdenture to the actual implant screw. We recommend locator attachments over metal bars or O-rings. A locator attachment is a more modern and contemporary piece of equipment that can save you money when it comes to restoring your implant-supported overdenture.

Locator attachments come in different retention abilities. In other words, we have more control over how tight or loose we can make your overdenture. Locator attachments are often made of titanium and clip into a plastic mechanism on the underside of the overdenture. A typical locator attachment may last anywhere from 18 months to five years. When compared to other attachments, locators are fairly easy and cost-effective to replace.

For the lower jaw, the standard number of implants needed to retain an overdenture is four, although some patients have as few as two. Each implant will have a locator attachment that holds the overdenture in place. These attachments can only be removed by our doctors, meaning you will need to clean them as a part of your oral health routine. Dental implant overdentures still trap food in between the gum tissue and appliance.


Traditional Dentures Vs. Implant-Supported Overdentures

We typically recommend implant-supported overdentures because of their many benefits. When compared to a traditional denture, an Implant-supported overdenture provides:

| | |
| --- | --- |
| • | Better support. With your overdenture, you can speak, smile, and laugh without having to worry about embarrassing slips. |
| • | Better Comfort. Because they rest on implants rather than the gums, you will not experience discomfort when eating your favorite foods. |
| • | Durability. Implants are known for their high success rate and longevity. In most cases, your implants will last for many decades or even a lifetime. |
| • | Convenience. There is no need for messy, sticky denture adhesive. |
| • | Preservation. Traditional dentures need to be relined regularly because the gum and bone tissues deteriorate over time without teeth. An implant provides physical stimulation to the bone, which prevents deterioration. |
Schedule a Consultation

If you would like to learn more about implant-supported overdentures, call (502) 899-3000, and schedule a consultation today!